From
₹
850
Karnala Birdwatching trail is an introductory trail to new enthusiasts into bird watching as well as avid birders around Mumbai. The trail encompasses a lot on birds and their life. Our trips are led expert ornithologists & Naturalists.
Overview
Trip Outline
Trip Includes
Trip Excludes
FAQ
Booking
Gallery
Karnala Bird Sanctuary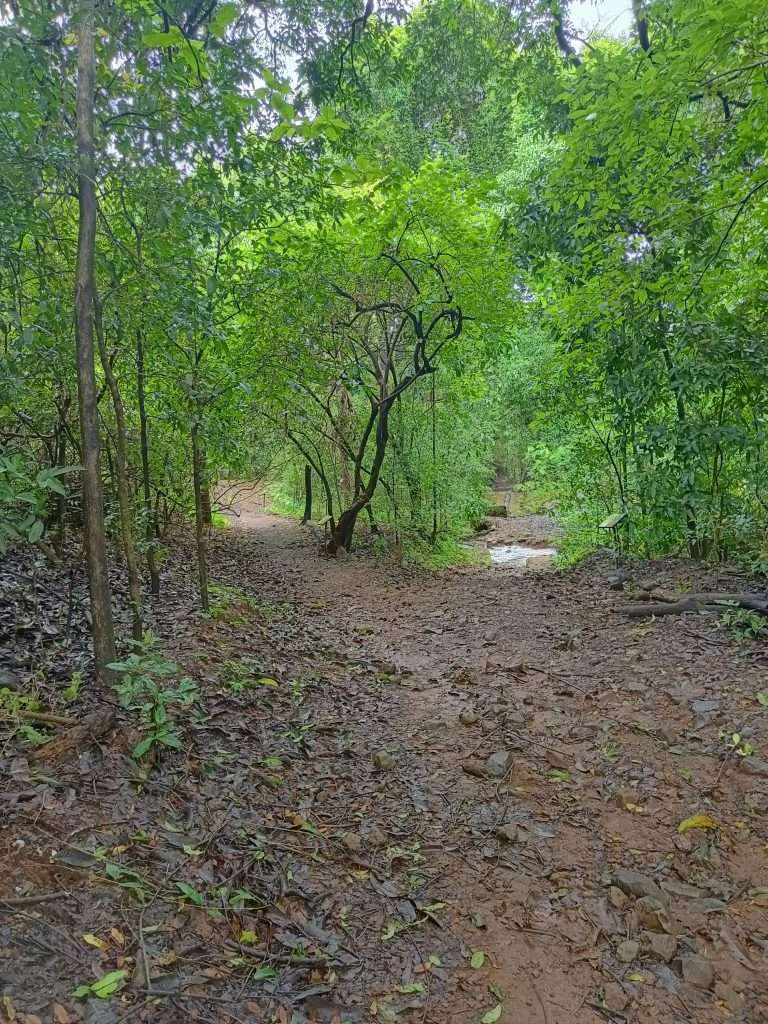 Karnala Bird Sanctuary located in Panvel Taluka of Raigad District, outside Mumbai, India near Matheran and Karjat. The sanctuary is quite small with an area of 12.11 square kilometres however besides the Sanjay Gandhi National Park and Tungareshwar sanctuary is also one of the few sanctuaries to be undoubtedly within reach from the city of Mumbai.
Even though Karnala Bird Sanctuary is not only home to over 200 species of resident birds but also 47 species of migratory birds. In addition to the former, some rare birds such as Ashy Minivet, Three-toed kingfisher and Malabar Trogon are occasional visitors of the park. The sanctuary itself comprises moist deciduous forest furthermore the forest department has put efforts in order to educate the visitors by tagging several trees inside the forest.
About the Park: 
While it is a bird sanctuary, similarly other wildlife also exist. To begin with Wild boars, langurs and rhesus monkeys are common here. There are particularly four trails inside the sanctuary for example Hariyal, Mortaka are comparatively common. The two distinct seasons for bird-watching are monsoons & Winters. Monsoons are specifically known for Malabar whistling thrush, Oriental Dwarf Kingfisher, Indian Pitta and paradise flycatcher and on the other hand winters are when you can spot the migratory birds such as blue throat, black headed cuckoo-shrike, blue-headed rock-thrush, blackbird, heart spotted woodpecker, pygmy woodpecker, and red breasted flycatcher. 
Karnala Bird Sanctuary is without doubt a vivid & diverse forest. Although the vegetation of the forest is purely moist deciduous, it remains green till the dry season. Perhaps this is what makes it a great hot spot for bird watching. Among 1200+ bird species of India, 220+ species have been reported in Karnala. The Forest is rather blessed by some rare and endemic species listed below.
The above image was clicked by one of our participants Dr. Murali Poduval on a recent trail (12th August 2022) who was kind enough to share this image with us. While you can follow his work on Instagram.
Highlights of the trip:
The below is the list of some of the rather uncommon birds observed once in a while. 
Brown Cheeked Fulvetta
Malabar Whistling Thrush
Indian Pitta
Great Hornbill
Heart spotted woodpecker
Blue headed rock thrush
Red breasted flycatcher
The Trail:
Hariyal: The trail begins right after we enter the park main gate. It is quite a dense cover of Mango, Bamboo, Teak at the beginning of the trail. Initial part of the trail is great for Bush/garden birds such as Sunbirds, Flycatcher, Bulbuls, Munias, thrushes & warblers. As we walk further until we reach a small wood bridge to cross over a stream along. Shortly after we make an small uphill ascend, we reach a relatively open space surrounded chiefly by teak wood trees. A watch tower to overlook the Karnala Forest & the canopy.
Additionally to the watch tower the view from this plain is fairly open and generally good for forest birds. To name a few Orioles, Leafbirds, Shikra, Shrikes, Cuckoo, Koel, Drongos, Crested hawk eagle aka changeable hawk eagle, robins, kites. However all these birds are seen in different seasons, although the ones that are resident are sighted on keen observation. 
The trail merges into a forest trail paved by marble blocks & surrounded by Teak wood trees explicitly. 
Check out our other trails around Mumbai such as Nagla Block, CEC, Shilonda, Butterfly Walks
Quick Details:
Type:                     Birdwatching
No of days:         01 (4-6hrs) 
Grade:                  Easy
Region:                 Panvel
Range:                 Matheran
Trail time:            2 – 3Hrs
| | | | |
| --- | --- | --- | --- |
| Day | Itinerary | Meals |   |
| Day 1 | Panvel – Karnala – Panvel | B |   |
Itineraries
Day 1
Karnala Trail (Hariyal + Watchtower)
A day filled for birdwatching and wildlife photography. Dedicated to nature your day starts off by meeting our representative/Leader/ Naturalist at the given meeting point @ 0530hrs and we start our drive to Karnala in PVT transport. Arrive and explore the beautiful forest of Hariyal trail for about 2.5Hrs and break for breakfast.
Resume after breakfast in search of Hornbill, Kingfisher and Woodpecker in the upper trails until lunch. Apart from Birds we shall also focus on other forms of life of the monsoons. Malabar whistling thrush and Asian Paradise flycatcher will be our prime "focus". We return to base for lunch. Start our drive back to Mumbai by the same mode of transport and the trip ends with some exciting birding and photographs.
Return AC Transport Mumbai to Karnala (with transport option)
Meals as per itinerary (Breakfast) - Local Veg Hygienic meals
Entry fees of Bird Sanctuary
First Aid Kit
Professional wildlife Naturalist host of the experience
GST 5%
Convenience fees
Any other transport from origin of participant to meeting point.
Lunch / additional meals or snacks
Any expense of personal nature
Parking fee of vehicle (Without transport - coming by own vehicle)
Any other item specifically NOT mentioned in includes.
The charges for child and adults are the same. Kindly book it under Adults.
For Birdwatching events we recommend a minimum age of 7yrs.
Yes you can opt for Ex Karnala (Without transportation) option while booking. We will be sharing live updates of our movement. Although the parking charges of your self vehicle is to be borne by you.
Veg and Non veg both options are provided. The meals are cooked by house females and is safe and hygienic to consume. (Jain meals can be arranged on request)